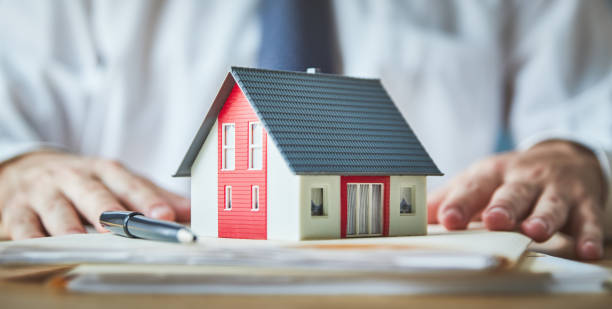 The home loan availability from Aditya Birla housing finance, Indiabulls home loan or any other home loan has simplified the procedure of becoming a homeowner of a dreamy home. However, availing a home loan and maintaining a strong track history of repaying your credit are 2 distinct things.
Maintaining a strong track when repaying your home loan can have a good impact on your score as an individual. However, the home loan tenure ranges anywhere between 20 and 30 years and it can become challenging to continue making your EMIs every month, in such extended repayment tenures. Also, while the home loan rates are lower than a personal loan, higher repayment tenure makes the interest constituent appear bigger for you as an individual. Hence, it is best if you pay off your home loan quickly. Here are some of the best ways to pay your home loan quickly –
∙ Repay a higher loan EMI – 
You always can go for a higher loan EMI from the very beginning instead of selecting a loan EMI consisting of 20-25 per cent of your monthly income, you can go for a 40 per cent contribution. For example, in the case you are receiving an income of Rs 1 lakh every month, then you can set a monthly loan EMI equaling Rs 40,000 instead of Rs 20,000. Doing so would assist you to lower your principal constituent on your outstanding loan quickly and even save you from the major burden of paying the interest for longer periods.
A home loan equaling Rs 50 lakh for 15 years at a 9 per cent rate of interest will cost you an overall of more than Rs 91 lakh with an interest constituent alone being more than Rs 41 lakh with EMI equaling Rs 50,000. However, in the case the EMI has enhanced to Rs 60,000, you can lower the interest constituent to Rs 29 lakh and repayment tenure may be lowered from 15 to 11 years.
Also Check: Aditya Birla Housing Finance
Thus, by paying a higher loan EMI from the beginning, you can maintain a steady pace for home loan repayment. You would even be able to finish the repayment schedule over a shorter time period.
∙ Make periodic part pre-payments – 
As a home loan is usually availed for a higher repayment tenure, you as an individual may expect an enhancement in your income over a span. With the increase in income, you can select to opt for regular pre-payments. Making part prepayments assist in lowering the principal constituent with which you may choose to lower the repayment tenure.
With every part prepayment, your funding partner permits you to either lower the EMI proceeds or lower the repayment tenure. When you choose to repay your loan quickly, it is best to select a lower repayment tenure instead of lowered EMI proceeds.
Additionally, to enhance the income over a time span, you can make use of bonuses or additional income during the repayment period, to make prepayments. For example, let's suppose you have availed a home loan equaling Rs 1 crore for a tenure of 30 years at a rate of interest of 7 per cent. In the case you do go for making any part prepayment during the tenure and assume the rate of interest stays constant during the entire tenure, you would end up paying Rs 2.4 crore in thirty years span. However, in the case you have paid Rs 2 lakh towards the end of 3rd year, your overall amount paid may lower to Rs 2.29 crore. In simpler terms, a part pre-payment equaling Rs 2 lakh towards the end of 3rd year means you would end up saving overall Rs 11 lakh, in addition to lowering the repayment tenure.
Regularly making pre-payment across the repayment tenure assist lower your interest constituent and loan repayment tenure. You can use make use of the yearly bonuses to make prepayments periodically. Also, it is best if you review if your loan has any part prepayment charge attached. In the case of floating home loans, the Reserve Bank of India has mandated that lenders cannot charge any pre-payment fee. At the same time, it is equally necessary to note that every part payment must not come at a cost of your other important financial commitments such as children's education, exigency funds, etc.
∙ Choose a short repayment tenure – 
It is best if you go for a lower repayment tenure from the start of your loan instead of going for a higher repayment tenure which may cost you more in the interest constituent region. A lower repayment tenure assists you to repay the principal constituent along with lower interest. Ensure to note that a shorter repayment tenure will need you to pay a higher EMI than longer tenure but the overall interest on the loan incurred would be low.
Let's understand it better using an example. A loan equaling Rs 30 lakh will need you to make payment of a monthly EMI equaling Rs 27,000 at a rate of interest of 9 per cent for 20 years. In this case, you would pay an interest of Rs 35 lakh with the overall amount paid equaling Rs 65 lakh. In another case where the loan equals Rs 30 lakh for 10 years, the EMI would equal Rs 38,000 and interest constituent would lower to Rs 15 lakh and the overall amount paid would be Rs 45 lakh. Thus, by lowering the repayment tenure by ten years, would simply end up paying an additional amount equaling Rs 11,000 for a span of 10 years but that would save you a considerable amount on interest payments i.e., a savings of a whopping Rs 20 lakh.
Thus, repaying back the loan in shorter repayment tenure even endows you the choice of availing more debt later in case any needs arise. This will even endow a good boost to your score. So, it is necessary to understand the type of flexibility your income permits and according to this, you must opt for a loan EMI that does not eat up your regular expenses. Opt for the shortest tenure possible as per your income or cash inflows.